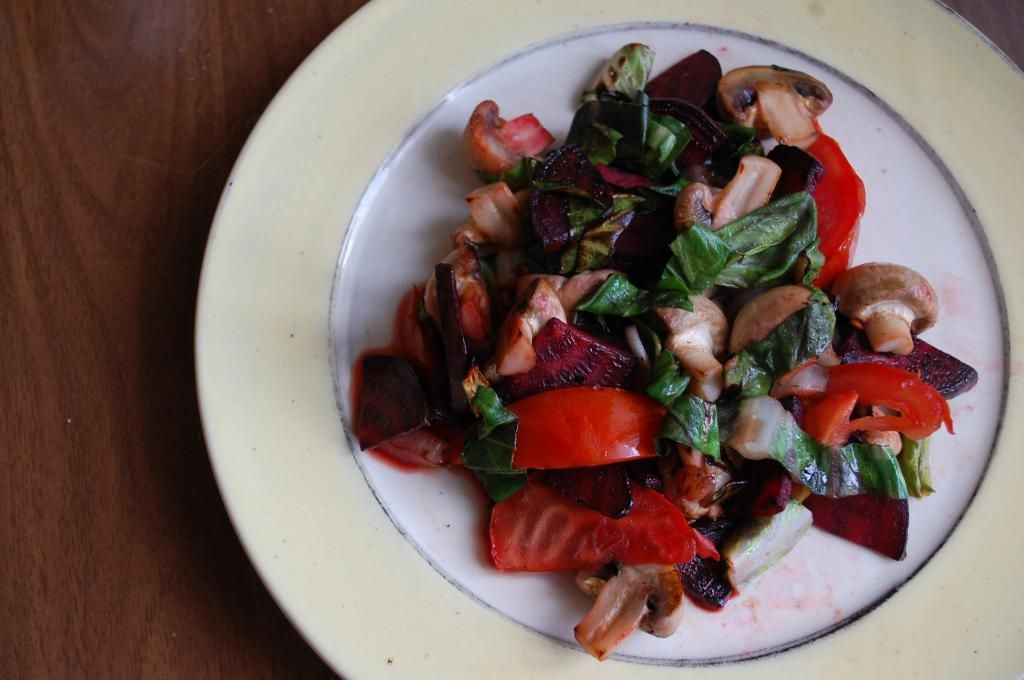 Mangold, otherwise known as swiss chard or silverbeet, has been my latest food infatuation. This green, luscious vegetable is not only unanticipatedly juicy and delicious, but also widely considered to be one of the healthiest and most nutritious plants. Out of curiosity and want for discovering new recipes, when I saw organic mangold at the supermarket, I bought one, knowing of its highly regarded nutritional value. What I didn't know was that it was so tasty that I would be munching away at the raw leaves while cooking and felt almost sorry when they were wilting in the hot pan. Next time: raw mangold salad.
For this meal, I looked in my fridge and cut up some veggies I had. Next, I heated some olive oil in a pan, added some sticks of fresh thyme and a few smashed garlic cloves. When that had nicely sizzled and the oil was very nice and aromatic, I threw in some thinly sliced raw beetroot (I'd never fried beetroot before - they turned out a little raw, so give them plenty of time to cook, think carrots) tomatoes, mushrooms, all at high heat, and last of all, my precious chard. Give it a stir and a sprinkle of salt, and it's done! Who says cooking is tedious?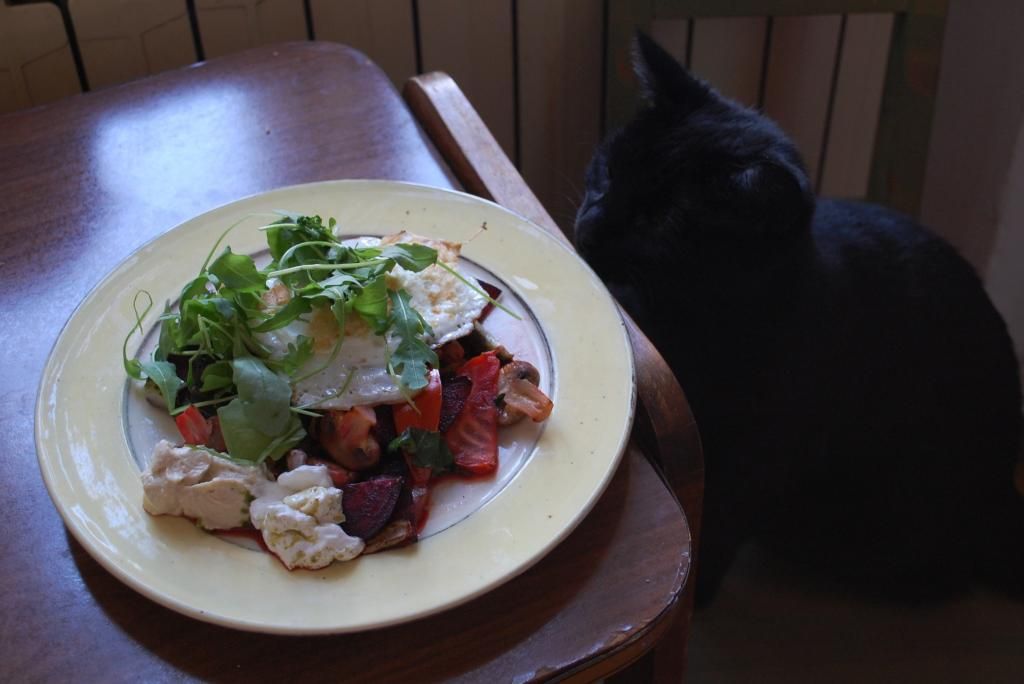 And because I can't help putting an egg on everything because I always want to eat egg, here was the finished product - plus a dollop of hummus (doesn't really go but who cares)(I also always want to eat hummus) and labane (some sort of mediterranean lemony yoghurt cheese dip), some rucola, and a generous drizzle of good olive oil over everything. My quick Sunday brunch.