I suppose Aspen's Independence Day parade was probably not the most spectacular generally available to Americans on the 4th of July, as far as parades go. However, it was a gloriously beautiful day, and I very much enjoyed the novelty factor of celebrating amongst temporarily patriotic small town Americans, as well as learning what this 235 year old tradition is all about in 21st Century USA.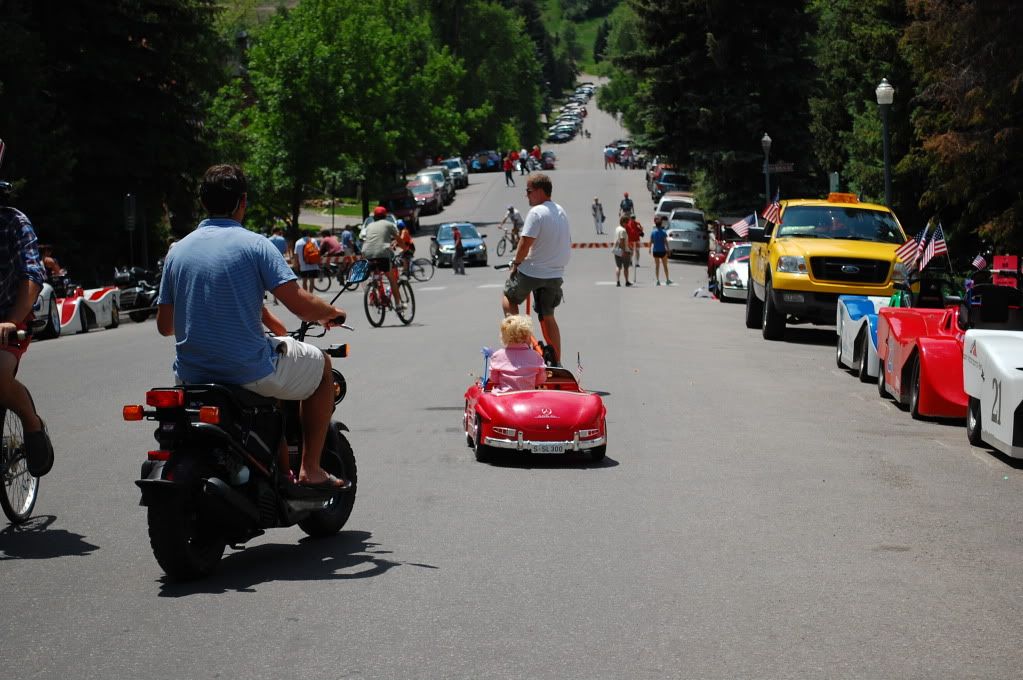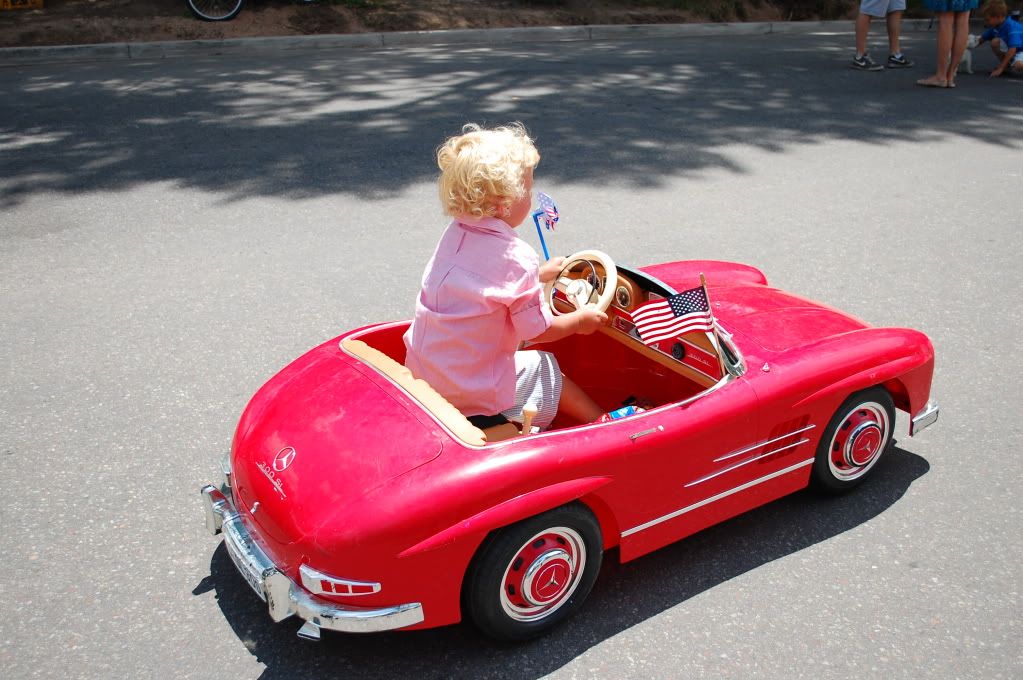 Yes, those are photographs of a 4 year old driving a minuscule car. They start em young! Also: obligatory tightly clad cowgirls.
"Shes 17!" An older cowgirl kept shouting at male members of the crowd,
referring to the cute younger blonde cowgirl
. I then realised that the age of consent in the USA is 18. Interesting. I guess they were quite aware of their 'slutty cowgirl' function in the parade.