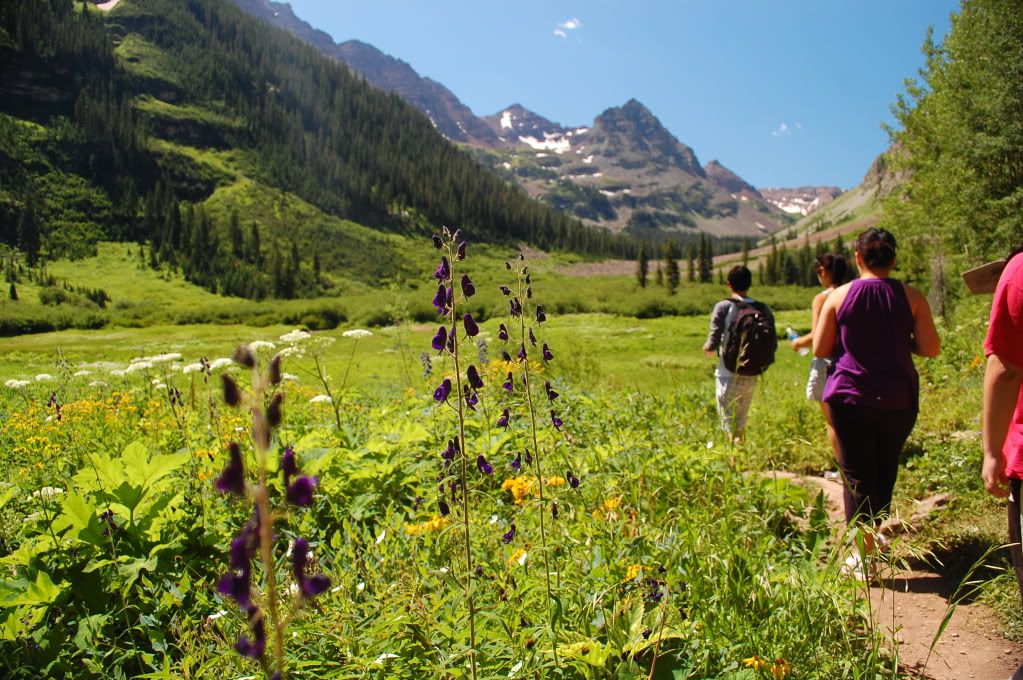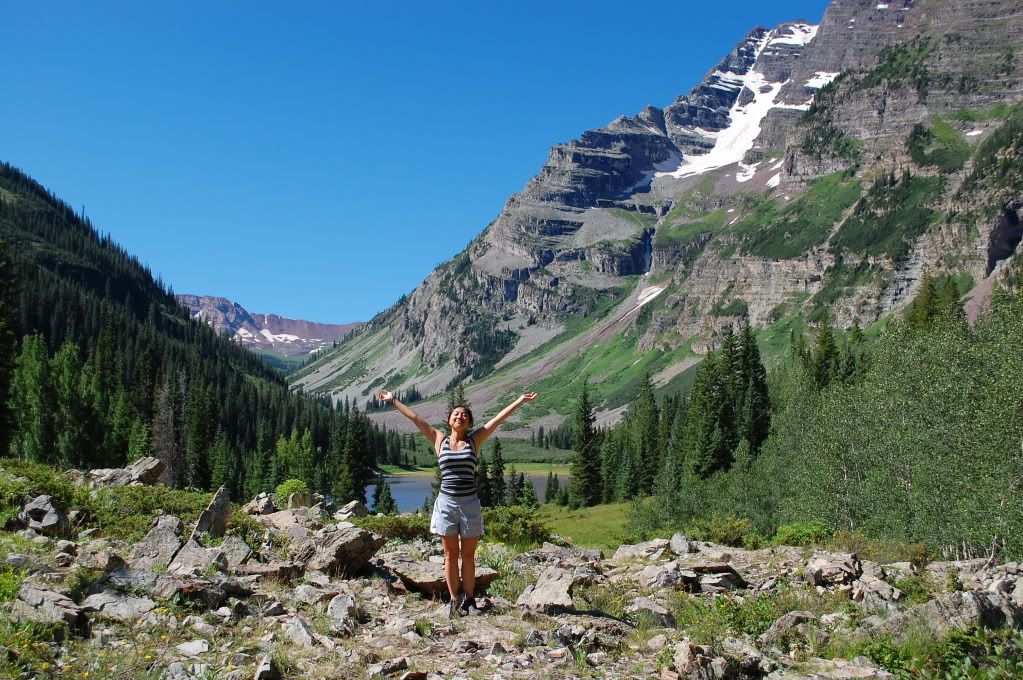 I never thought I would really get into walking uphill in a big way, but who wouldn't, with all this breathtaking natural beauty around you to enliven the weary wayfarer? There's my sister amongst the mountain above!

Our entourage encountered this sight mid-hike:
I laughed for about a minute. I don't think the bandleader was quite as amused. Apparently hiking with llamas isn't a laughing matter.